Home
Welcome to Friends of GIANT Steps!!
We are pleased to announce that, with the help of your support, GIANT Steps Autism Preschool was able to serve 12 more children in their new Saratoga Springs classroom.We hope to see you again for this year's Auction, which will be held at a new location:
Utah Valley University Ball Room (Sorenson Student Center)
November 9th
6:00 pm – 8:00 pm
Thank you again for your support!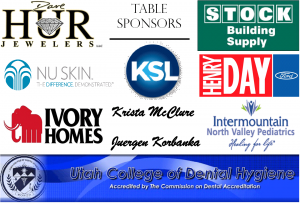 "GIANT Steps" by TJ Smith
Off they go, day after day,
Leaving anxious parents who struggle each day.
To be patient and calm while they figure it out,
Trying to make sense of their world all about.
Some days are good days, and more days are bad,
But these kids are our kids, the only ones we have.
We fight for them and with them until we are done,
Then they fight us more just to show us they've won.
We chase them we pull them, while getting the glare,
From people who judge us, whisper, and stare.
Some of them biters, hitters and screamers,
Some of them runners, escapers, and dreamers.
They come here to school to work and to play,
To earn some rewards doing their ABA.
To the teachers and staff these are your children too,
For you hug them and love them just as we do.
While it may seem slow as they move through their reps,
We all must remember, they are taking GIANT STEPS.